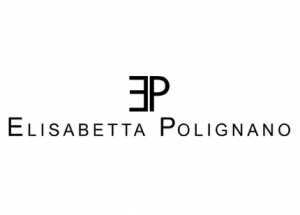 Elisabetta Polignano's line of wedding dresses originates from a vital "concept": Freedom. The freedom of a woman to always feel herself, even in a wedding dress, in a tailored garment, perfect for her personality and physicality of hers. The careful research of the finest fabrics that combine with light lines and precious details, create a perfect synergy between the elements: sensual transparencies, plumetis, glitter, three-dimensional and net lace, stylized flowers and small hand-carved butterflies, which give the dress freshness and uniqueness. In addition to the classic white, the wedding dresses in the collection include other shades such as blush, powder, silver and warm ivory to allow the most eclectic brides to feel free to choose the shade that best represents their personality.
Immersed in the burning land of the Murgia, famous for its ancient Carnival and karst caves, Putignano is the Italian capital of wedding dresses. And it is in this town rich in culture and tradition that Elisabetta Polignano was born. The stylist who hides in her emerges as a teenager and leads her to collaborate as an apprentice with various craft workshops. In these spaces, in the free hours from the studio, you acquire the first secrets of sartorial art. At the age of 14 she decides to attend the school for stylists in Bari, where she creates the first small collections of formal dresses for women and children. From the capital of the wedding dress to the Italian capital of high fashion: as a girl, Elisabetta moved to Milan to study architecture. And it is precisely here that she observes and experiences those elements of elegance, rigor, research and experimentation that today characterize her creations di lei by her spouse of her di lei.
In 1997 the designer founded her company with Dario Mongioy – today General Manager – in Oleggio, where it is still possible to admire the brand's Headquarters, a stone's throw from Lake Maggiore and close to Malpensa international airport. Next to the laboratory, the offices and the showroom, a fashion show room is dedicated to the presentation of her collections di lei.
An exquisitely Italian milestone, which has since given life to 6 lines: EP Elisabetta Polignano, Vision, Signature, Vittoria Sposa, Joie de Vivre and Privée. Elisabetta Polignano dresses are currently present in over 90 boutiques throughout Italy and in some of the most important ateliers in Japan, the United States, the United Arab Emirates, Saudi Arabia and Korea.