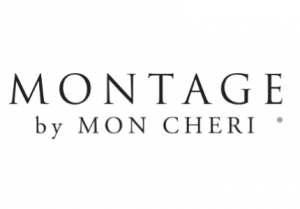 The Mother of the Bride collection includes Montage by Mon Cheri from designer Ivonne Dome, who designs this special occasion line with the sophisticated, fashion-forward mother in mind. With a wide selection of full-length and tea-length dress suits, elegant ball gowns and chic formal dress sets in silk chiffon, silky crepe, taffeta, lace, shantung, satin and organza, Montage by Mon Cheri provides styles for both informal and formal affairs. In addition, many styles are available with matching jackets or shawls for ultimate versatility. Its expansive variety, becoming fit and stylish design deem Montage the leader in Mother of the Bride and Mother of the Groom dress collections.
Dome adds, "There's something about wearing a gorgeous social occasion gown or suit that allows a woman to live out her most glamorous fantasies.
Couture mother of the bride dresses and formal social occasion gowns for the upscale, high fashion woman, the Ivonne D Collection of evening gowns and formal dresses is adorned with plush details of European lace, Swarovski crystals, artistic embroidery and exquisite draping. Formal ball gowns, mermaid dresses and slim sheaths in an array of colors allow The Ivonne D Collection to be worn for a variety of special occasions.
Cameron Blake for Mon Cheri is a classic, refined collection of mother of the bride dress sets, special occasion gowns and ladies dress suits that lends itself to the notion that maturity should not compromise one's panache. Flattering, graceful silhouettes are created through the use of illusion necklines and sleeves, thick shoulder straps and softly shaped skirts. And, similar to the Montage collection, most Cameron Blake styles include matching jackets or shawls. Distinguished elegance sets Cameron Blake apart from other mother of the bride dress collections.
Cameron Blake by Mon Cheri is designed for women of a mature age who still demand style and grace in their wardrobes. Designer, Ivonne Dome believes that a special occasion calls for a special dress, regardless of age.
Mon Cheri Bridals, LLC was formed in July of 1991. CEO Stephen Lang's goals for Mon Cheri were to excel as a leading bridal gown and wedding dress manufacturer by not only providing quality products but also through exceptional customer relations. Wedding dresses were only the beginning for Mon Cheri; today, the company produces over twenty branded special occasion product lines worldwide.
Mon Cheri has been a leader in the bridal and special occasion industries since the beginning. A unique feature that gave Mon Cheri a competitive edge early on was the use of color on traditional bridal gowns. Mon Cheri's introduction of the colors Rum Pink, Blush and Café quickly caught on in the marketplace, inspiring numerous other manufacturers to add color to their own bridal collections.
In 1997, Lang saw a need in the marketplace for mother of the bride and mother of the groom dress suits, cocktail dresses, ball gowns, formal dresses and special occasion gowns. Montage by Mon Cheri was introduced, raising the standard for quality, style and value in special occasion dresses. The Montage by Mon Cheri collection has proven to be very successful and has won numerous awards. Designer Ivonne Dome joined Mon Cheri as the special occasion designer for Montage by Mon Cheri, The Ivonne D Collection, Cameron Blake, and Social Occasions by Mon Cheri.
In the Spring 2001 season, the Cameron Blake collection was introduced. Cameron Blake appeals to women of a mature age who still demand style and grace in their wardrobes. The Social Occasions by Mon Cheri collection provides even more fashionable options for mothers of the couple as well as for women looking for stylish cocktail dresses and short dress suits.
2007 introduced even more exciting new collections including the groundbreaking bridal gown collection Sophia Tolli. With her unparalleled craftsmanship and exceptional fit, the Sophia Tolli collection provides an array of gorgeous, show-stopping bridal gowns and wedding dresses with her signature draping and corset backs.
In the Spring 2013 season, Edward Berger, a manufacturer of bridal headpieces since 1922, created a new collection exclusively for Mon Cheri: The Berger Collection for Mon Cheri. This line includes a gorgeous array of veils, headpieces, hats and belts to compliment and coordinate with any wedding dress design.
As we continue to grow and expand our product divisions, visit our website often for updates on the exciting changes happening at Mon Cheri Bridals, LLC.